Well this has to be a lightening fast update as dinner is on the go and we are supposed to be rushing out to see a fire-work display with family this evening.
The distraction technique of costume making worked and once Saturday 29th October rolled around it was time to make my grand enterance in London as Alice. Admittedly I originally thought I looked awesome, although I wasn't happy with my boots I was ecstatic with my dress and apron and from all of the lovely comments and requests from photo's with 'Alice' I truly thought I rocked. Unfortunately when I saw a photo I realised that this wasn't quite so. Being on the short side with gorgeous curves that I am usually proud of meant that the Victorian style dress made me look rather dumpy! That said I am still proud of my creation, have a nosey for yourself!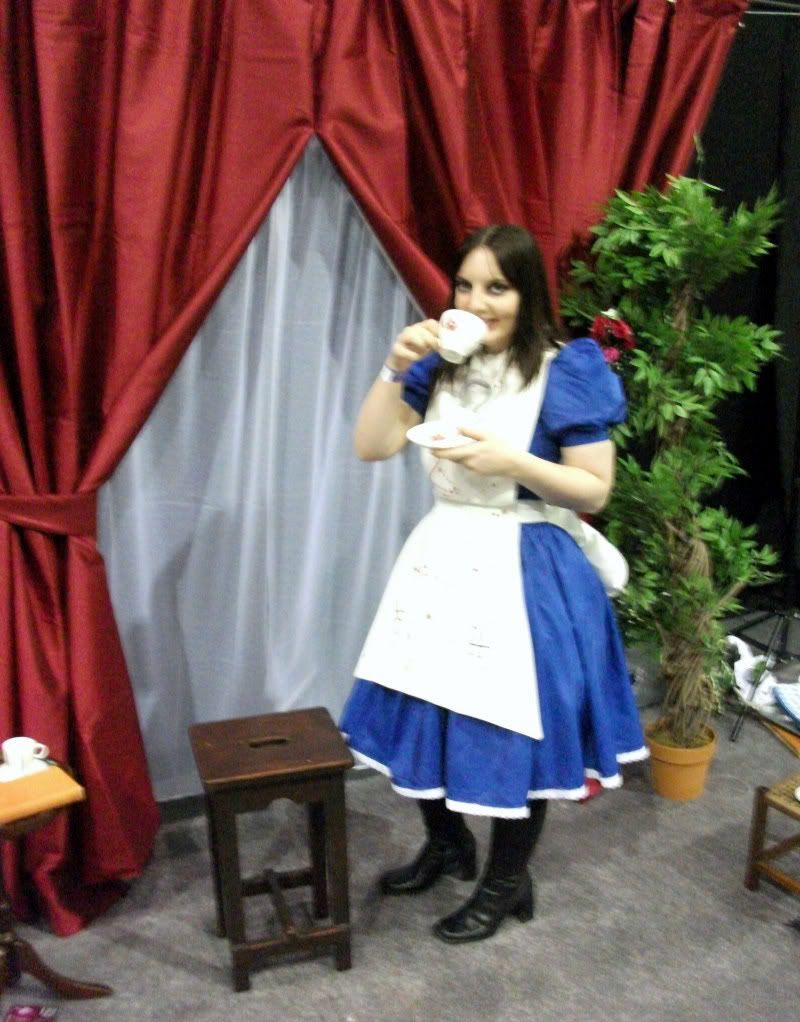 The day was very enjoyable and I managed to get some new handbags at the same time!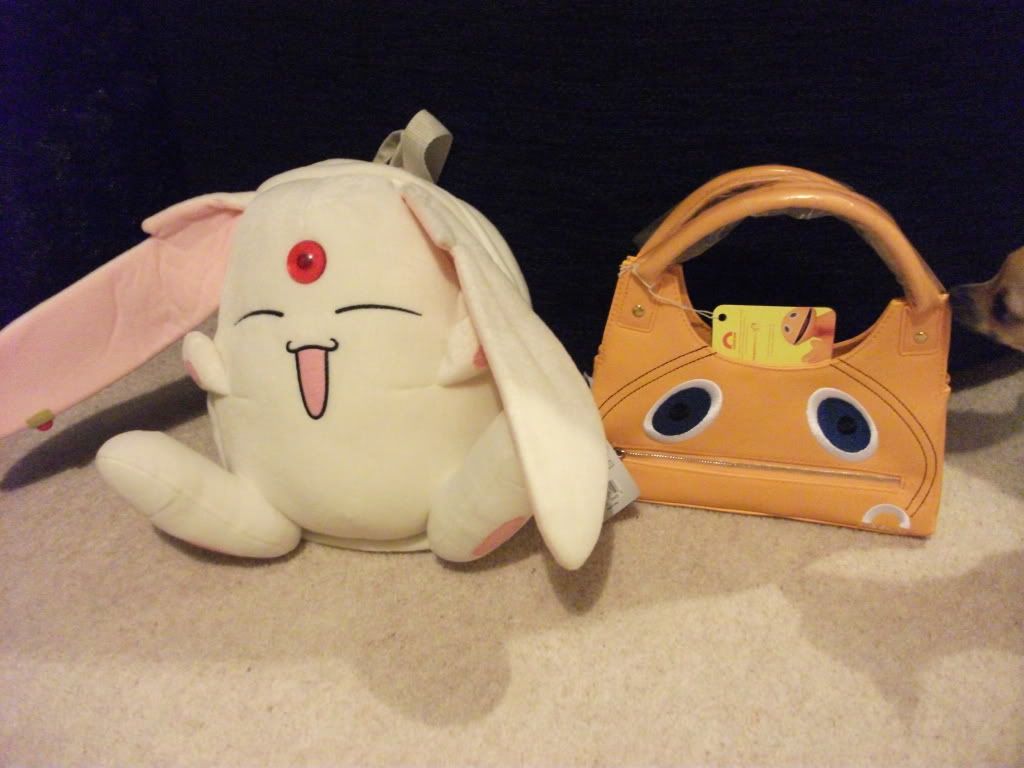 Sadly my Nan suffered a stroke two weeks ago so much of my time has been spent travelling to and from the hospital to visit her. We have been advised that she will need 24/7 care and I am gutted. For most of my life my Nan has been pretty much my Mother, helping to raise me and looking out for me when needed. It is awful to see her this way and I truly hope that she improves. I am trying to focus on the positives and at the moment that is that despite some confusion that worsens when she is tried she is still my same Nanny to chat to and although her personality has altered slightly I still have my Nan.
After the Expo I needed something to occupy me and take my mind off of my poor Nan, so I started with the jewellery creations again!
I have made two different cycle tracker bracelets packed full of fertility related crystals!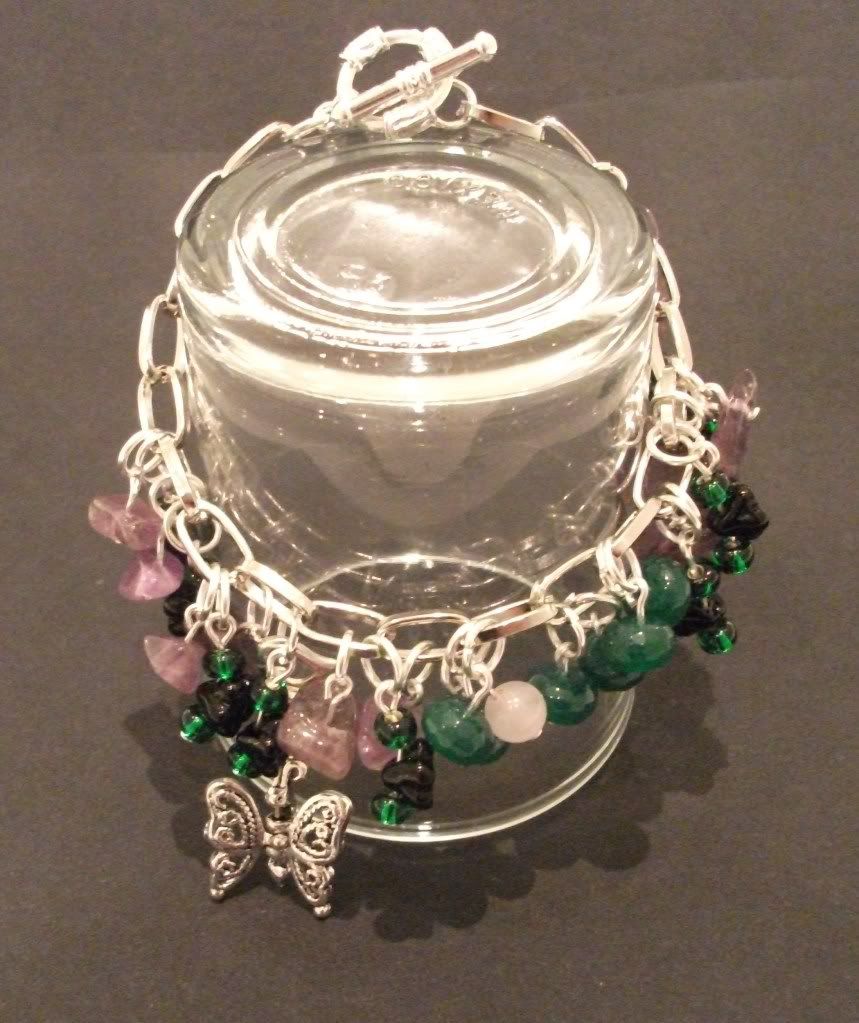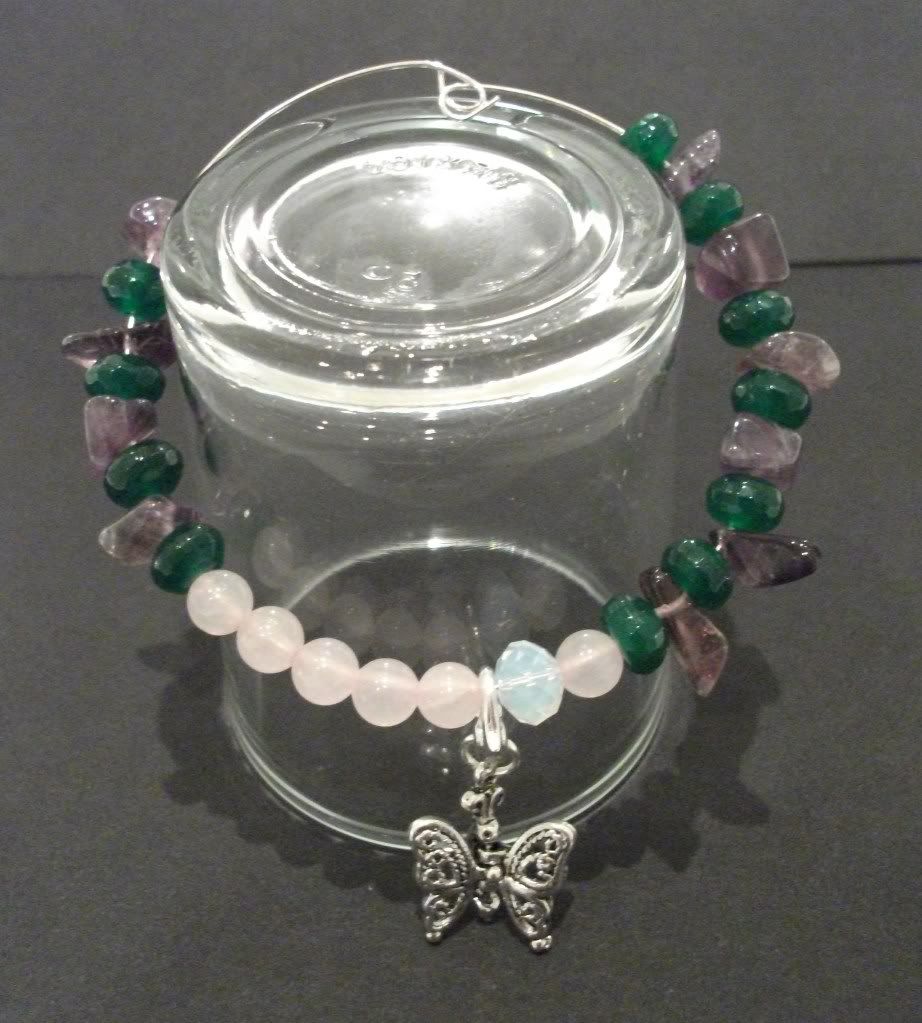 The best thing about these bracelets is that the butterfly charm can actually be moved to keep track on what day in your cycle you are on meaning you shouldn't miss your fertile period! Well aware that is is fertility related BUT when I am making it I am generally not thinking about trying to conceive.
I also have a commission for this piece so feel confident that once a few more designs are complete I will be able to start my own site!